Standards and quality control
MGC enterprises heed great attention to the quality control of raw materials arriving at the plant, manufactured products, interim and dump waste products, technological process parameters, sanitary and ecological monitoring.
Quality control of various materials and monitoring are conducted by the Central Plant Lab (CPL) of ZAO AGROPRIBOR, which is state-accredited as a testing laboratory (center).
Accreditation certificate #ROS RU.0001.224С66.
CPL comprises a quality control department and spectral, chemical analysis and metallurgical labs.
The spectral and chemical analysis labs conduct qualitative and quantitative determination of approximately 50 main chemical elements in the lead- and tin-based material samples.
Quality determination is conducted according to the requirements of Russian and international standards. Besides, the CPL possesses state licenses of voluntary certification for the major grades of manufactured alloys. Sample selection for analysis is conducted in accordance with the Russian Federation standards and the EN 12402:1999 standard.
CPL possesses the required package of normative and methodological documents, a corresponding package of standard samples, an informational database and a package of specifically developed technical documentation (Instructions on quality control of materials and products #GMPK-NT.6.10.2007, spectral and chemical analysis methods, etc.)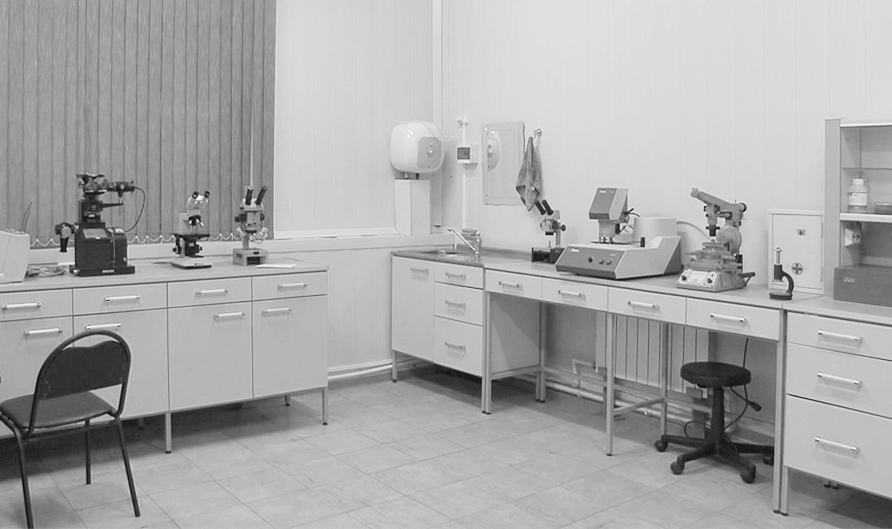 The following equipment is utilized by the CPL:
— Two emissive spectrum analyzers with universal generators, which can operate in arch and spark modes, based on PGS-2 spectrometers and LMA-10 laser micro analyzers (made in Germany), modernized by the Institute of Spectroscopy of the Russian Academy of Sciences (Troitsk) and equipped with special software to obtain a photoelectric spectrum registration;
— OBLF QSG 750 quantometer (made in Germany);
— Atomic absorption spectrometer MGA-915 (made in Russia);
— Set of equipment for chemical analytical methods;
— Metallographic equipment, including a microscope with digital image processing software;
— Differential thermal analysis equipment;
— Computer network information processing and handling.
Main and supplementary equipment has been certified, complies with the current standards, allows to conduct express analysis of lead and alloys and provides an opportunity for their dynamic quality management during production.